We are thrilled to announce that at the Foundation's February 2019 trustee meeting, three new trustees were appointed to our board. Jaime Arredondo, Serena Cruz, and Kimberlee Pierce Sheng will join four Collins family members for a total of seven trustees. All three bring extensive and impressive experience in leading community organizations in Oregon and we are grateful to have their insights, perspectives, and expertise to help guide our work and vision for a just and compassionate Oregon.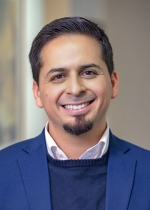 Jaime Arredondo serves as the executive director of the CAPACES Leadership Institute, which prepares leaders and a network of organizations with the capacity and political consciousness to lead and support social justice work. Jaime came up through Oregon's farmworker movement, harvesting crops for 12 years before landing a job in high school as "beverage boy" in Willamette University's cafeteria. He's held progressive leadership roles, serving first as a community organizer and then director of fund development with Farmworker Housing Development Corporation, and most recently serving as Secretary-Treasurer of PCUN, Oregon's farmworker union, and Executive Director of Accion Politica PCUNista, Oregon's Largest Latino 501c4. Jaime serves on the Western Oregon University Board of Trustees, Oregon's Youth Development Council, ColorPAC, Chemeketa Community College President's Community Leaders Advisory Committee, Oregon Community Foundation Latino Partnership Project Mid-Valley Advisory Council, and PCUN's Board of Directors. Jaime holds Bachelor's degrees in rhetoric, media studies, and Spanish from Willamette University. Born in Las Ranas, Michoacan, Mexico, Jaime is a proud immigrant and a proud father.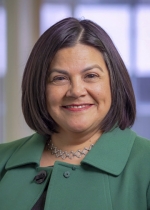 Serena Cruz is the executive director of the Virginia Garcia Memorial Foundation and oversees fundraising, public affairs, and community partnership efforts in support of Virginia Garcia Memorial Health Center. The Center provides comprehensive and culturally appropriate primary health care in Washington and Yamhill Counties with a particular emphasis on communities facing barriers to quality care. Before joining Virginia Garcia, Serena co-founded Albina Construction LLC and served as the youngest woman and first Latinx person ever elected to the Multnomah County Commission. Serena is a Founders Circle member of ninety-nine girlfriends and a board member at the Oregon Historical Society and Foundations for a Better Oregon. She earned her BA from Lewis & Clark College, her Master's in Public Policy at Harvard University, and her JD at UC Berkeley. Raised in Eugene, Serena now lives in Northeast Portland, where her 11-year old daughter attends Tubman Middle School.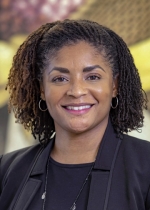 Kimberlee Pierce Sheng is the executive director of the American Leadership Forum of Oregon (ALF-Oregon), overseeing the organization's work to strengthen leaders across the state to better serve Oregon, and serves on the national board of directors of the American Leadership Forum. Prior to ALF-Oregon, Kimberlee served for four years as the executive director of the Black United Fund of Oregon. She has held leadership and programmatic roles across the nonprofit, philanthropic, and private sectors, including with Pathfinders of Oregon, One Economy, Meyer Memorial Trust, and Friends of the Children. Kimberlee was a founding board member of the Women's Foundation of Oregon and a recipient of the Coretta Scott King Humanitarian Service Award. Kimberlee holds a Bachelor's degree from Linfield College, a Master's in Public Administration from Portland State University, and a Leadership Coaching Strategies Certificate from Harvard University. Kimberlee has been married to her high school sweetheart for more than 25-years. They reside in Portland with their two children, a teen-aged son and adult daughter.
For much of our history, The Collins Foundation has benefited from the participation of two community trustees: Ralph Bolliger who retired in 2016 and Jerry Hudson who retired in 2018. Growing the number of trustees on our board, and including perspectives rooted in nonprofit and community experience, were among the goals identified in the Foundation's multi-year equity plan. To that end, our three new trustees bring a wealth of experience and connections to their new roles with The Collins Foundation. Please join us in welcoming Jaime Arredondo, Kimberlee Pierce Sheng, and Serena Cruz!