In 1982, the Cow Creek Band of Umpqua Tribe of Indians regained federal recognition as an Indian Tribal Government – almost thirty years after that recognition was stripped away. The rights and sovereignty that come with federal recognition represented an incredible opportunity to shape the future of the Tribe for the better. For the last three and a half decades, the Cow Creek Tribal leadership has focused its work on building Tribal infrastructure, including a well-functioning government, a range of responsive social services, and a strong advocacy voice for the needs of its community.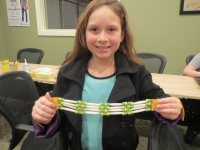 Among the Tribe's top priorities has been the development of youth programs to remove barriers to education, improve academic outcomes, and promote successful transitions into the workforce. Toward those goals, the Tribe opened its Education and Workforce Center in 2014.
Realizing that nearly a century of federal policy focused on assimilating Native Americans has left many Tribal youth disconnected from their culture and history, infusing Tribal traditions and practices into education programs and connecting youth to their Tribal heritage is central to the Education and Workforce Center's work.
"The need is tremendous," says Tammie Hunt, education director for the Tribe. "We are currently at capacity in our small location."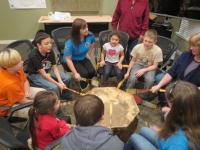 It was clear the Education Center needed grow their staff in order to effectively integrate cultural practices across their whole curriculum. In 2015, they turned to The Collins Foundation to acquire funds to hire more staff and to develop resources for the Center's culturally-specific programming. And, with the help of a $37,700 grant, the Tribe hired a program specialist to implement the Center's curriculum. 
"The ability to give our Tribal youth an inviting place to integrate culture and academics has allowed the students to achieve greater successes in school," says Hunt.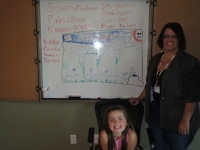 From their healthy foods program that teaches youth about First Foods and traditional recipes, to the tutoring program that uses traditional games to teach math, to the cultural and language classes that help preserve and share the Cow Creek history, the Education and Workforce Center is drawing powerful connections between academics and cultural practices.
"We are able to show students the relevance of what they are learning in school by applying a part of Native American culture into their learning," concludes Hunt, "This brings it all full circle and the students can see how it ties directly to their lives."